I hope you're having a wonderful day.
I do. With nothing else to do but writing (finally there is time to type and type and type *g*)

Here's the next one.
No beta (as always), all mistakes are mine (and mine alone).
This is for my dear friends
bellewood and
honeyandvinegar and all of you needing a hug!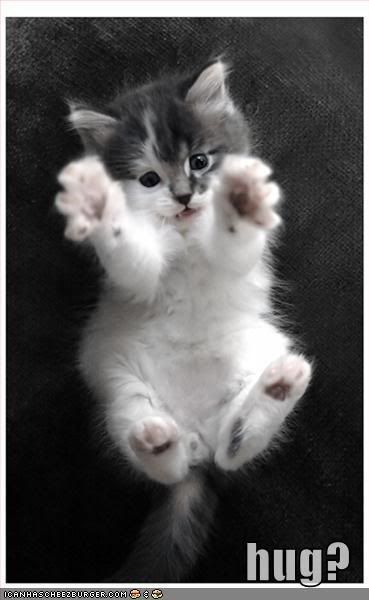 Title: Weak and strong
Pairing: C/Z
Rating: PG

It's kind of weird.
One day I found myself smiling for no reason
then I realized I was thinking of him.
And now he's lays snuggled up to my chest like a warm puppy
My hand is resting at the back of his smooth, slender neck.
Watching him is like a slow walk
with no real purpose.
The feeling of him right beside me - I can't imagine how it was
before he
taught me listening through silence.
Gently, quietly I cautiously slip off our bed
to watch him from the distance.

With the moon at his body he's like a glistening silhouette,
so unreal ...
incomprehensible... translucent...
almost blurred grace.
It's hard to breath, hard to believe that this IS happening.

First I tried to ignore the feel of skin to skin when our hands
touched.
When this happened I wanted these tiny little touches.
Again. And Again. And Again.
Unintentionally. Intentionally.
When he looked few seconds longer,
when our eyes locked for it seemed hours,
I hardly could bear it ...,
had to lower my eyes,
forced myself to think -
but I couldn't.
There was no moment I felt weaker ...

I didn't expect him taking the lead.
I still can't believe it.

When he opens his eyes now, when he comes over,
when he leans on me - when his silky tongue finds it's
way to my mouth, opening it, gently nibbling with his teeth -
everything changes.

He makes me smile in my soul.

There is no moment I feel ... weaker
There is no moment I feel ... stronger

He's mine?
No.
Never.
I don't own him
but it's comforting to know ...
I could.

----------------------------------------------


I got so many wonderful comments the last days, it's so wonderful, very encouraging and it's why I won't stop.
So you see - it's all YOUR fault, LOL.