Hello my friends,
how are you today? I'm feeling fantastic! It seems we'll have rain today, YAY! Mother Nature will be grateful
and maybe it's not necessary to water the flowers.

Here's the next little something for you (it won't be the last because there's so much I have to type from my various sketch books :-)).

Title: Words
Pairing: C/Z
Rating: none

We take language for granted ...
I knew he always loved reading.
The way he tries to find the right tune is amazing.
He's holding a book in his hands - captured by the mystery
of language.
With his voice he adds new contours, colors, tones...
I love it when he's reading to me aloud.
The volume of his voice ranges from a whisper to a
roaring thunder.
He stretches the words sometimes, he's not merely slowing down
but controlling the pace of reading.
He speeds up at times to slow down again
for the more difficult or pleasurable portions of a text,
underlines them with his mimic, the movements of his hands.
Then he stops - let the words sink down, let them crawl into
your brain to make you think. To make you dive in.
He tosses them around in his own kind of way.
Perfect put-downs; perfect pick-me-ups.
Whether it's a poem, a crime, the daily news - he has the gift
to make you listen
He wakes interest in things you surely would have overseen.

I love leaning against his chest, feeling the vibration of his
voice against my body, feeling the soft breathing on my ear,
I'm simply drawn to his voice.

At the moment he's fascinated by celtic symbols, tries to explain everything
to me. He never gets tired to answer millions of questions about the
tree of life. His voice gets me all the time when he starts talking:
"The Celtic Tree of Life is a fundamental element of Celtic spirituality.
In fact, the Irish Druids believed the Sacred Tree had the power to reveal messages from the gods...
When a tribe cleared the land for a settlement in Ireland,
they always left a great tree in the middle, known as the crann bethadh (krawn ba-huh),
or Tree of Life, as the spiritual focus and source of well-being.
They held assemblies and inaugurated their chieftains beneath it so that they
could absorb power from above and below. One of the greatest triumphs over its enemies
was to cut down their sacred tree, their foundation of strength and support.."
I'm listening but after a while all I can hear is the music in his voice, not the words...

When he gets absolutely into the book, reading a celtic myth to me
I'm watching him ... listening again, feeling excited, confused, scared and
comfortable.
In moments like this I couldn't love him more.

In the early morning hours when I wake up first
when he's still sleeping there's this little moment of pure bliss
and my heart feels close to bursting.
I doesn't last long before he starts smiling, feeling that I'm watching
him, scanning his face.
His smile deepens when he asks me sleepily
"So which book did you pick for now? What were you looking for? "
He knows me so well "Poems... To make me look out at the world ..."
Soon I'm in his arms, listening
to the magic of his voice, when he leads me to the lands of
poetry, taking it familiar, making it strange ....

I'll never see the world in the same way because of this
hero of words.

My favorite word of words? It isn't a word.
It's a name.
Zeke.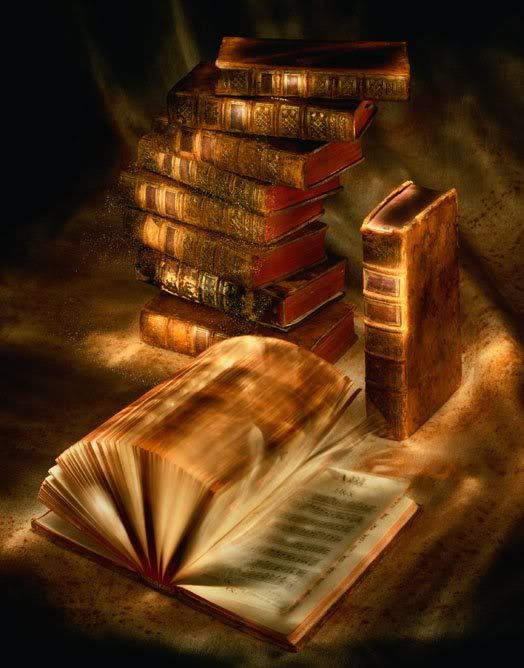 Have a nice day, my friends!
See you later, again...