Hello my dears,
isn't it a beeeeautiful day? The sun is shining, it's warm and sunny. I'm up since 7 a.m. and I feel fantastic.
I slurped to the garden and did some writing.

This here is for you:

Title: Wounds
Pairing: C/Z
Rating: PG

This is going to happen sometimes after Marybeth...

Time has not yet healed the pain
that haunts within...

Nothing is more beautiful than sitting in the grass,
leaning against a tree ... holding Casey in my arms,
feeling his warm body against my chest.
Almost in a doze but yet aware of the wonder
that covers us... me.
His hands are stroking my arms like dust in the wind.
There's the shy chirping of a starling. The mite is so low -
the rustling of sandwich paper would drown it out.

Darkness.
Forgotten.
Almost over night the world changed the colors.
The world performs a new play.
Summer.
The actors are no longer fubsy in padded winter-coats,
trees no longer desolate like silhouettes...
Summer plays its own melody...
the ding-dong-cart tempting us with melon ice-cream,
children splashing in the water, squeaking and cheering.
The negative photo of winter and early spring has changed into
explosions of power and life. It's a world for the quick, even my
blood is running faster through my veins...
Though...

The pain is dropping down in slow-motion like a woolen scarf
floats to a over-soft carpet...


It's an intense phenomenon - a game between two poles,
between activity in the heat and return to the coolness of...
somewhere.

The days are longer now - darkness .... forgotten.
He's holding me, telling me without any word
love is like a constellation. Solid. Always there.
He believes in it.
Always there... Is it? I want to believe... I so want to believe...
I do believe in magic...

magic in his feather-like touches,
in his breathing against my arms, in just our being.

We're making memories. Day by day. Unseen.
Memories ... many of them will fade , the important won't...

'Are you okay?' he asks, his warm blue eyes watching me with
worried intent. Wrapping my long arms tighter around his chest,
pressing my face into his shoulder, dropping a kiss to his neck -
I don't myself allow to cry and I so want to...

In moments like this I have no fear,
the wounds don't hurt that much...
wounds of guilt and atonement.
In moments like this I feel it's the place I want to be
every day of my life.
I like to think this could be our future. A future with Casey.
One day.

He smiles and whispers 'A dream can't compare to this...'
Maybe we've reached our dream...
as a beginning.
We'll make this surviving thing
as long as we do it together.

Time has not yet healed the pain
that haunts within
the ghosts, nightmares and wounds are just too strong -
but we won't let them win



Have a great Sunday, guys! See you later again!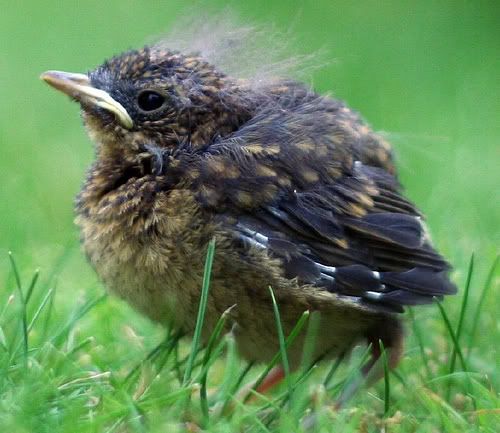 .