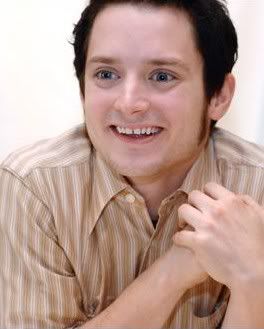 I'm so sorry I'm too late, my dear.
Nevertheless I wish you all the very best, love, joy, sunshine, friends to hug - your wishes are my wishes for you !

Lots of love and zillions of kisses,
Julchen


This little something is for you, Karen - I hope you'll enjoy

Title: Blue blue eyes
Pairing: reader's choice
Rating: PG


Sipping my first cup of coffee

in the cool shade of the kitchen

I'm looking at

my favourite picture of you.

Not matter what you say –

it's your eyes

I'm drowning in

every time you look at me.

Even a simple photo

takes my breath away.

In the depth of your blue eyes

there's power, strength, mystery,

Spirituality, grace as well as

truth, carefulness, yearning

and love.

Your eyes are revealing

a heart of light.

They're enfolding me…

flowing into every

cell of my body.

Thoughts enter and leave my mind,
Slowly spinning their web,
Soft and inviting,

silky yet strong.



You're not here …

but even now

I'm drawing strength and

comfort

from your closeness.

Have faith in us you said to me

lately.

That I have.

I'm glad to know you.

I'm blessed to love you.