June 26th, 2011
I'm a bit late but the computer didn't work because of the thunderstorms. But now all is fixed, energy is back!
So here's the next C/Z post if you don't mind.
As usual no beta, all mistakes are Julchen's :-))
Title: Joystick
Pairing: C/Z
Rating: PG
(
Read more...
Collapse
)
Good evening,
Current Mood:

bouncy
It's still raining here but they say tomorrow the sun and summer will be back!
I didn't do much besides cooking (vegetarian lasagna and tomato salad), watching The Fellowship (no matter how many times I've seen it I'm always excited and crying at the same scenes...), playing with the cats,
talking to the animal shelter - maybe we'll get a newbie next week. She lives about 4 years in the shelter and no one wanted her so far because she's very very shy and needs permanent medicine because of a kidney disease. I have an appointment with her at the vet on Friday - Keep your fingers crossed for her that I can take her home. I'm so looking forward to this little one, she's called Leonie and that's her: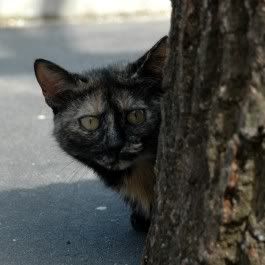 And now another C/Z post because this fandom has become so quiet lately...
Title: Rain
Pairing: C/Z
Rating: R
(
Read more...
Collapse
)
I hope you all had a wonderful Sunday!
Current Mood:

cold