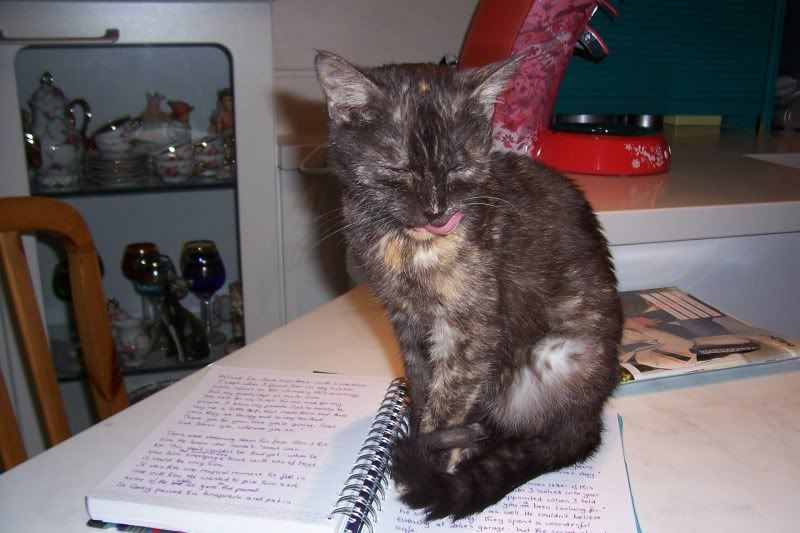 Micky today. I'm so glad she's doing better.
She started eating and drinking again for her own without any help yesterday.
Her weight is now 1550 g (she gained 100 g within 2 days) !
This was hard work, we had to feed her every second hour since Friday - Queen of the (eye)rings we are both *g* but who cares.
And she's so grateful, never leaving my side.
She left my notebook few minutes ago and now she's waiting in my bed for me.
Thank you so much for your best wishes, thoughts and good vibes, my friends.
You are simply the best.
Love you all,
Julchen