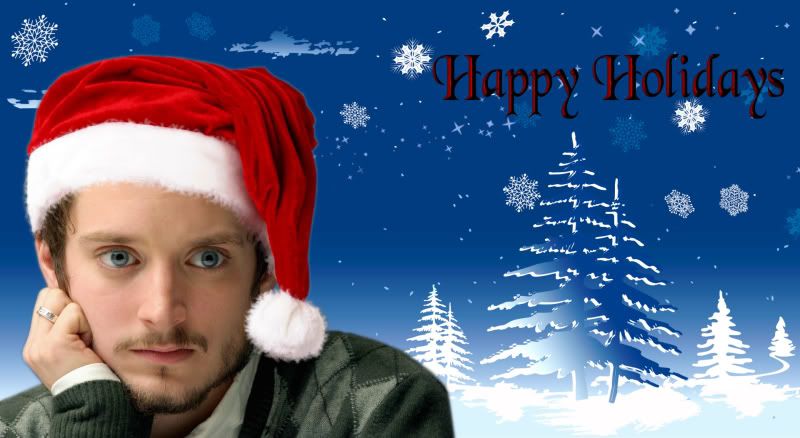 This wonderful card is made by my little (adopted) sister
random_fandom
Thank you, sweetheart. Get well soon.
Merry Christmas to all my friends !


Thank you for being here, for all the joy and happiness you bring into my life day by day.
The best Christmas of all is the presence of a happy family all wrapped up with one another,
and I've found a wonderful family here.
Enjoy this wonderful season as much as I do!
Lots of love,
Julchen
Title: "Merry Christmas"
Pairing: Elijah/?
Rating: PG
(
Collapse
)