Another sunny day is waiting and today - the last day of vacation - I won't do that much.
Coffee is ready, Josh is waiting, writing utensils are waiting, too.
Who wants to join me?
Oh, yesterday the camera worked - so come along, I'll take you with me to my today's "working area"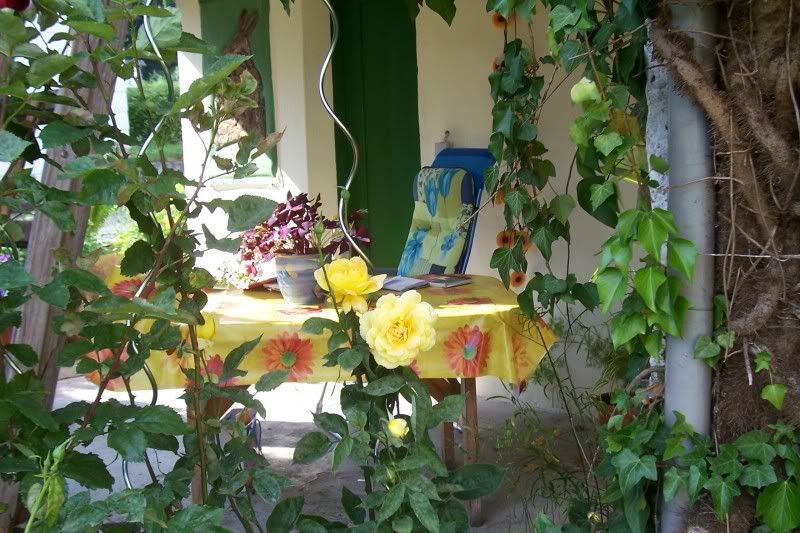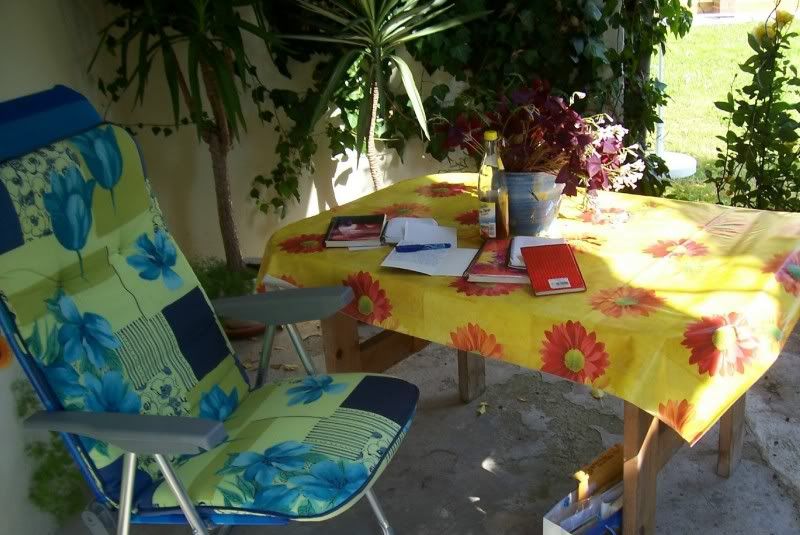 I think I'll scribble a little something and play with him :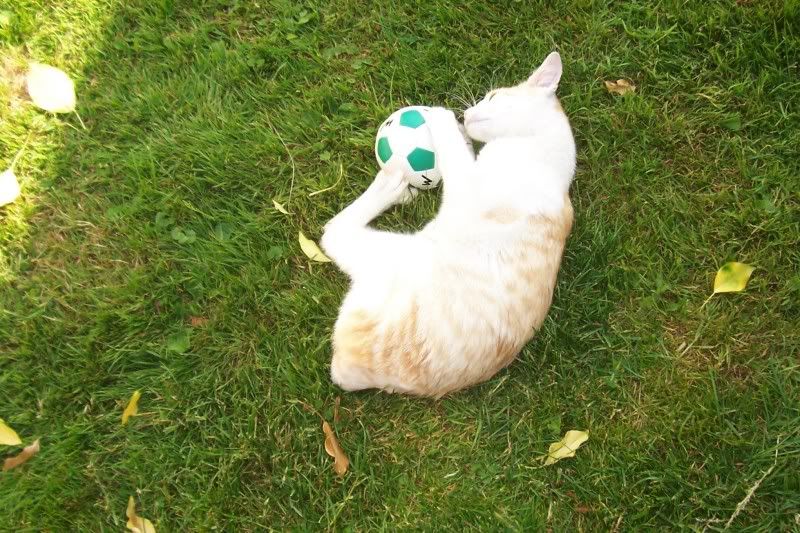 See you later! Have a wonderful night, morning, day!
Julchen