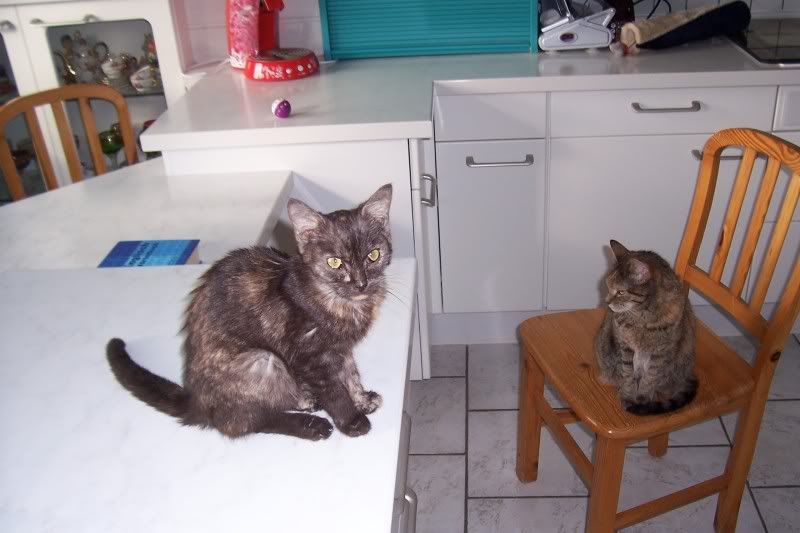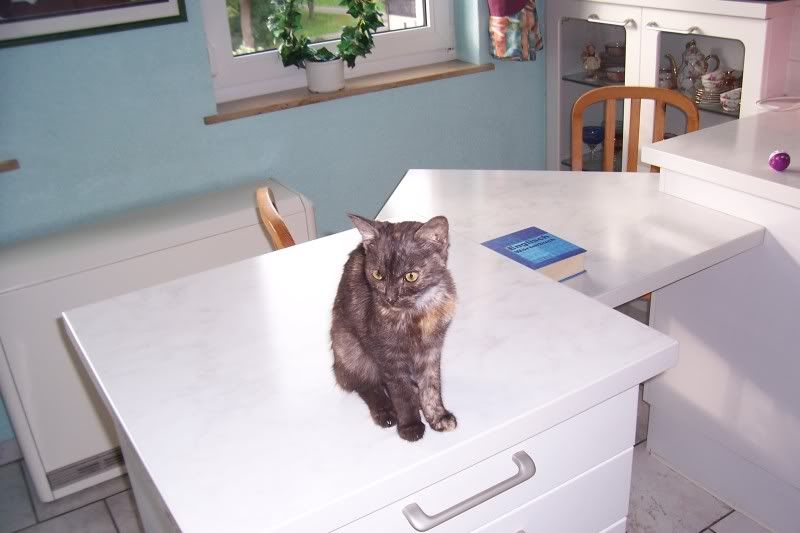 Last week I read an article about our animal shelter.
A biker found a little kitten - about 3 months old - in a garbage can. He took it to the animal shelter and they were shocked (so my friend said). Most of her fur was gone, she was nothing but skin and bones, had a massive cat flu. I went to the shelter last Wednesday and I was shocked, too. I never saw a little kitten in such a bad state.
To make a long story short - I decided to bring her home as soon she'd have left the quarantene.

Today was the day! And now the little darling - we called her Micky at once - is sitting at my lab, purring since she came home (about 8 hours ago) and I'm soooo happy!

I'm sure she'll become a beautiful cat very very soon, though to me she already IS a beauty.
My other cats love her, too.

What a day! Happy Froday to al of you!

Love,
Julchen

And here is the latest photo of my little babies Hedwig-Linda and Charlotte-Gini together with Luna at their favourite place. They are 4 weeks younger than Micky and much bigger ...