Enjoy the birthday cake!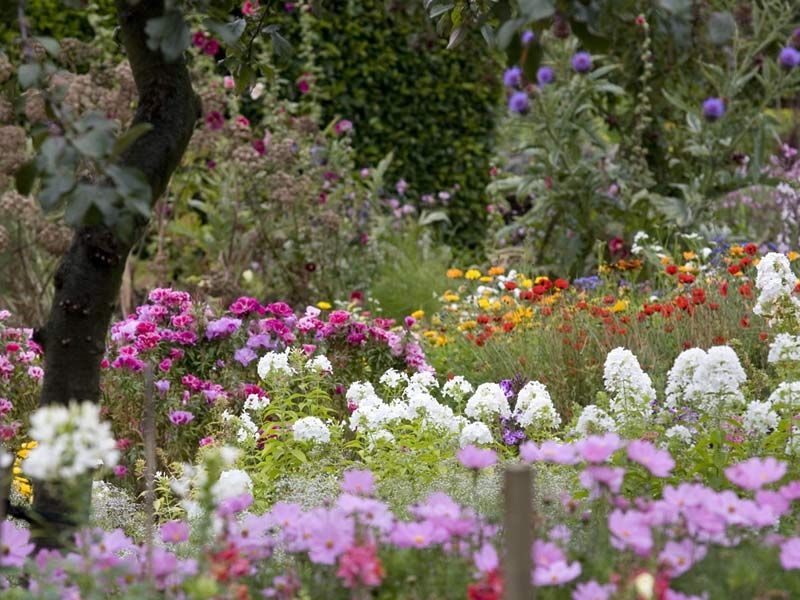 enjoy the flowers and last but not least




enjoy lots of hobbit goodness!
Happy birthday my dear
annwyn55 !!!
May this special day be full of love and joy, sunshine and laughter.
You're such a wonderful friend.
Thanks for your wonderful friendship! Without you this place wouldn't be the same.

Enjoy your birthday, sweetie.
Your wishes are my wishes for you!

Love and big tight hugs,
Julchen

This little something is for you being a wonderful gardener yourself. I hope you'll enjoy!

You can see this as a sequel to http://julchen11.livejournal.com/117363.html

Title: Garden of Dreams II
Character: Sam (Frodo slightly implied)
Rating: none



It's still one of my favorite places where I can dream. Where I can relax after my daily chores. I decided it to become a flower garden. Flower gardens combine plants of different heights, colors, textures and fragrances. Oh yes, they can delight the senses in many ways. I think we all love flowers, they make our life more beautiful, make it more colored and bright. Looking around all my flowers have been grown up carefully by me in order to please those to whom they would be given. They could please my master … if I would have the courage to give some of them to him.

They please me by blossoming since early spring to the late fall. Already in the end of April daisies, pansies, forget-me-nots, crocuses, hyacinths start blossom followed in May by narcissuses, in June by peonies, carnations and poppies. Now in July iris, lily, hand bell, pentunias, delphinium are to be seen.

It's now a lot to do in my little secret garden. It has that special sensation of rest and thoughtfulness where I can distract from every day cares, it takes away the overstrain, the anxiety, too. It would be a perfect place for my Master. It could easily become a special 'healer' for his body, for his soul. He needs it. Maybe I should take him here. Soon. Very soon.

He would have the possibility to be alone and simply behold the surrounding nature or it could be a place where we could gather at slow conversations. There's so much I could tell him.

Looking around makes me proud. I'm glad I got so many tips and tricks from the old master gardeners. Petunia Peppernose told me the meaning of the colors. The deep purple, dark blue, green and white colors are for the calming influence; bright colors are sometimes used for the feeling of pleasure and optimism. Because of the aroma that gives relaxation and calm, lavender, thyme, chamomiles landed in my garden – I wanted to give it a special fragrance.

Flowers can tell you so much you cannot put into words.

Of course most of all I've chosen bright color.

Yellow for example – it's said that this color symbolizes light and pleasure.

Orange stands for warmth and sun.

Violet – rich, but sad – Petunia told me I shouldn't use it that much.

But don't look violet pansies just lovely? They don't make me sad, they make me feel … light.

Dark blue – I got a dark blue rose of a gypsy last fall. It speaks of silence, the blue tone operates as clear, pure and virgin. He said it symbolizes infinity and heavens.

Like Mr. Frodo's eyes.

The dominating color is red – to me the most live color, it makes sensation of purposeful power, light shades of the red operate excitingly, offensive, dark is serious and solid. Red symbolizes life and love, love and passion, heat and fire.

This evening I kept deadheading perennials to encourage a second flush of bloom, pinched back asters and chrysanthemus to encourage bushy growth and more flowers.

Most of the time I keep on top of the weeding. Luckily weeds don't grow as quickly in mid-summer.

Now as all is done I'm enjoying the last pipe of the day sitting on my little bench, a glass of elderberry wine on the table, thinking about the gardens and people I like and love.

Yes, I'll bring him here – I shouldn't wait any longer.

Taking a deep breath, inhaling the scent of lavender and roses I say good-night to my garden of dreams.

Tomorrow I won't be alone here any longer.

Tomorrow I'll love this little place even a little more.

But not as much as my friend, my Frodo.

.