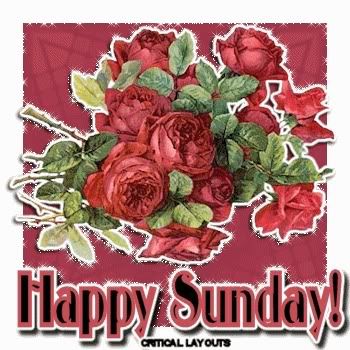 I wanted to catch up with you all yesterday ... all I can say is 'dream on, Julchen'
We worked in the garden in pouring rain all day long and at night I was so tired I felt aslep in the bathtub, in the kitchen, and finally I've found my way to bed early in the morning.
But now I'm awake and I'm here and no one could stop me to lurk around, to read and stare and enjoy my friends company.

Happy Sunday to all of you!!!

Title: The picture 2
Pairing: The Connors, Zeke
Rating: PG



More than once I am sitting in our living room looking at the picture of Zeke.

Now that I know him a little better he's all the more mysterious to me.

Of course we learned a lot rumours about him – that he's reckless, arrogant, that he left many girl with a broken heart. Sure – he's an eye candy, no wonder the girl want him. I'm sure they still do. I can't imagine him being like this, not when he's here, not with this sadness in his eyes. Not always … sometimes.

Casey told us a little bit about his family – that explains so much. The anger, the fear, the loneliness he must feel sometimes – I won't imagine it. He's still so very young, almost a kid. No one cared for him, no one was there war him – that makes me angry. I wish I could talk to Mrs. Tyler. Lady, you can be glad that it is not possible.

It's a miracle that he has become this wonderful, gentle and lovingly man he is now.

The relationship with Zeke and Casey is gong on for over half a year now. It seems to be very serious. I have to admit I wanted to do a pro and con list at the beginning. It's one thing to suppose your son is gay – it's much more difficult to know it for sure. But he's my son – what a lousy mother I would be if I wouldn't like to see him happy. I think in Zeke he hasn't only found a lover but a friend, a confident. They are around now and then and it's pure joy watching them. Talking silently, helping us in and around the house or just sitting on the porch in the evening enjoying the star bright night. Sometimes it's Casey leaning on him, most of the time it's him resting in Casey's arms.

It isn't easy for them as a gay couple – people are talking about them but they don't care – so they say. But I doubt about it. They are not as tough as they want to be. I can feel it.

This afternoon the neighbors acted like stupid little assholes, yelling at them, leaving insulting remarks when they were walking hand in hand down the road. Casey winced, Zeke put his arm protectively around his shoulders and laughed at them. They even were very rude to me.

Perfect! Oh you should have seen and heard a very furious mother. Go and win Mrs. Connor!

"Who are you talking like this? Do you think you are better people? Because you are – how do you call it - … "normal??? Go me! You don't know anything about them. Making a game about my son and his lover – is that all you want to talk about? If Casey would have a girlfriend you won't give a shit about them. So why now? Who are you to judge them? You call yourself Christian, don't you? Shame on you!

I love my son and I love his boyfriend because they are true, they are good people and they make me happy! Fuck you! Leave them kids alone! I'll shoot your right into your big asses with a gun that you'll have the most of it. And now guard your tongue! Go inside your houses where your world obviously ends. You want to be gentle folks? You put on style??!! Do you know what you are to me, to me Mrs.-all-too-normal-Connor? Ignorant highblown stupid pricks! Don't stand gaping! If you won't leave them alone I'll kick your asses that you'll feel my high heels there where they hurt the most! I'll repeat myself – shut your mouth and FUCK OFF!!!"

I felt great, almost hilarious. The time of Mrs.-never-speaking-up-Connor is definitely the past! Turning around I saw my men standing there. Frank, Casey and Zeke. They heard every single word? Good.

Frank looked surprised and smiled at me, shouting "That's my babe! It's good to have her as a FRIEND!!!" And he hugged me very tight, so did Casey. He kissed me on the cheeks whispering into my ear "you were great, Mom!" Zeke. He looked like a little boy on Christmas Eve. Eyes shining bright with rosy cheeks he took my hands and kissed them. "You're a wonderful mother and a wonderful friend. Thank you, Mrs. Connor. Thank you so much."

When he hugged me I could feel him shaking. How could I not love this guy. Good god, he's so tall and so strong.

When the boys came home the last evening Zeke got me a huge flower bouquet and Casey handed me a box with a red ribbon. What was in it? The most beautiful pair of red high heels I've ever called my own. With his incredible smile he simply said "Mom, you should be prepared…"

"Oh yes, Casey – they could be painful!"

We were all bursting into laughter.

After dinner it was the first time I'd asked Zeke if he wants to stay over night. Of course he didn't leave. It's impossible for me and other half to sleep … it's a little bit … noisy if you take my meaning. Youth. Sweet youngsters.

Sitting now here in the middle of the night, cuddled up in Frank's arms with the newest of Casey's photos in my hand I can't but softly touch the frame.

"Look at this photo, Frank. Isn't life beautiful?"

He hugs me closer, kisses me softly and murmurs "Yes, we're a wonderful little family - as there are my sexy little bitch, our beautiful sons Casey and Zeke…"

"I'll show you sexy little bitch…"

He's almost purring like a lovesick cat "I'm prepared Mrs. Connor…"

Again there are moans and groans from above to hear …

"Jesus Christ! Meredith! What are they doing?"

Looking at him makes us both chuckle…

"So come on now, Mr. Connor! Let's try our very best to drown out these naughty little boys…"

I'm sure my mom will look at me when I'm going to look into the mirror next morning.

But who cares. Love is worth is all. We'll replaced Zeke's picture with a picture of the four of us … Zeke's picture will be hanging right beside it – it's how all got started…

Looking around the last time, putting the picture back to the mantelpiece, turning of the light I can feel it: Life can't be beautiful, life IS beautiful. It only depends on us what we make of it.

End.




you can find the first part here:

http://julchen11.livejournal.com/173660.html




Love and hugs,
Julchen .