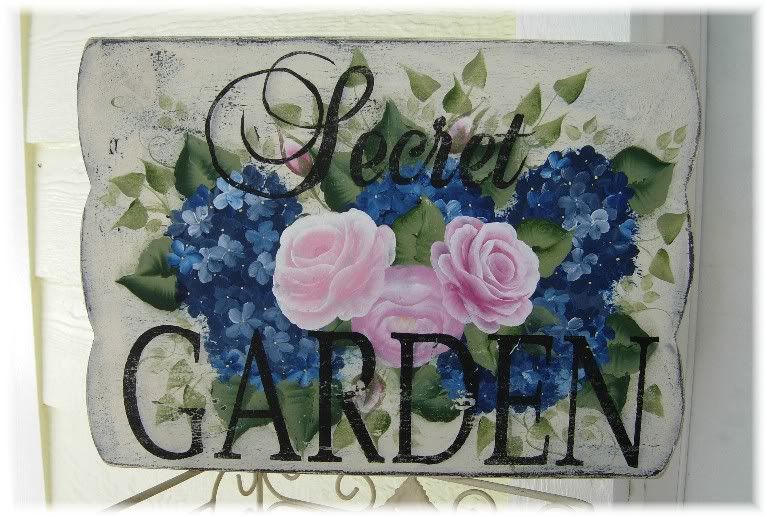 HAPPY BIRTHDAY MY DEAR
gloryunderhill !
May this day be filled with sun and joy, laughter and love!
Your wishes are my wishes for you.

Love you, sweetie!
Big tight hugs and all the very best,
Julchen

This is for you ... I hope you like it a bit...

Title: CHANGES - Chapter 8: Preparations
Pairing: C/Z
Rating: PG



Waking up this morning with a smile on my face I've to think about yesterday. It was the best day EVER! Though we'll need some practice in baking (Maybe not the strawberry kisses, maybe this white chocolate-cherry-something) – am I seriously thinking about baking??? - practicing something special wouldn't be THAT bad? Remembering Casey with his enthusiasm as well as those incredible curses made me chuckle. I'm looking forward to Aaron's birthday.

We'll meet at 7 a.m. because we want to visit a flea market to get Aaron a little gift. Nothing big, something he wouldn't buy for himself. I'm getting up with a little song on my lips, the same song Casey is humming for days. Now I know it! Sweets for my sweet, sugar for my honey … Good god, where does this come from?

"Zeke???!!"

Wow. He's already here. So hurry up, Tyler.

He almost bounces through the kitchen. "Good morning, Zeke! Isn't it a lovely morning? The sun is shining, it'll become warm and it's only April! Incredible, isn't it? I thought about the gift we're looking for. Do you remember the old wooden sign we've found in the tool-shed? Aaron looked so sad that it is ruined. Maybe we could find a sign similar to that one? What do you think? Want a cup of coffee? We should take a walk, it's so nice outside. Ok? Fine.

It's fixed then. So put on your shoes and hurry up. There's a lot to do. Maybe we could get a little bouquet for him, too. Maybe spring flowers or some roses. Why don't you say anything?"

"Casey! Did you have talking pearls for breakfast? How can someone talk that much at the early morning hours…"

It's his this infectious giggle that makes me laugh.

"Good morning, Casey…"

Walking beside a very talk-active Casey I can't help but smile. A very stupid smile I'm sure. In the middle of a sentence he stops "Zeke?" What's next?

"Oh my god! I forgot something…" What could this be? Before I'm able to think anything he just kisses me softly. "Good morning, Zeke."

And he babbles on. I don't know what to think of it.

Flea markets – usually I don't go there though it's very charming. Little stands with old books, dishes, toys, teddies that have had its days, second hand clothes – all of these things once treasures for someone. When I put an old picture book back in its place I thought to myself, I should come down to the flea market more often. Even if I never shell out a cent, who knows what else I might find? I can just pretend I'm in another time and imagine what it would be like to live in history. I came across some home decor pieces that just seemed to transport me back in time by just looking at it, Grandma's dishes. Of course I had to get it.

Casey discovers a beautiful sign hidden behind several old mirrors. "Zeke! That's it!!! Look at it! It's exactly the same we've found at his tool shed." It is simply perfect and beautiful, too.

After buying it I get us some ice-cream – strawberry/vanilla for Casey, chocolate-strawberry for me. Goodness, this is heaven. Ice cream with Casey before dinner. "Cheers, Zeke!" Our cones knock together. We gobble our ice creams hastily, almost pretending that we are both suddenly outrageously hungry, linking our sticky hands together, nearly daring a kiss.

Again he is talking like a machinegun. Light-hearted and cheerful, treating it as normal walking with me hand in hand down the road. Usually I'm side-stepping the things I don't understand, turning away from those who dare to care too much about me. Usually those who stay too long, want too much, hold too tightly. But it's different now.

"Zeke? Where are you? " His voice startles me .. lost in thoughts again. I met so many people, wrong people, before Casey. I just like his company, I really really like him. Should I take the risk?

"Zeke! "

"Oh, I'm sorry, Casey. "

"We're at home, Zeke!" He giggles again and cups my face with his sticky ice-cream hands.

"There's a risk in everything, Zeke." It is as he could read my mind. I am… I don't know how I feel.

With soft voice he says that the gifts needs to be wrapped up "and I want a yellow ribbon on it". Sometimes he's such a child and because of this I like him even more.

"Look at the cupboard in the living room, Casey. There must be something in the left drawer."

Few minutes later we're sitting at the floor, fighting with wrapping paper and ribbon, eating cookies for lunch and slowly I relax. Our hands are touching now and then, it's electrifying, maybe only to me… My fingers are holding on to the small yellow ribbon as if it would be something precious … something I won't lose.

Another smile is crossing Casey's lips, he all but whispers "Zeke… what's up with you today?"

"I'm ok, Casey. Just in thoughts a bit. Nothing serious."

"Really?"

"Yes…"

"And what are you thinking?"

"It isn't important… We're done!"

I can't tell him that I'm thinking about what Aaron said to me last night. He said: "Every time you share a smile, every time you shed a tear – you are opening yourself up to hurt. But believe me, my boy. Love is surrender without a loss…" Maybe I should give it a try.

"Zeke?"

He looks a bit sad, that's the last I want him to be. Kissing his hands I'm chuckling "Come on, geek-boy! Let's go partying!"

Armed with gift, flowers and strawberry kisses we're on our way to the birthday boy.

Boy! This makes us laugh … unbelievable he's 90…

If I only would have known what kind of surprise party this would become … oh my.




Tbc..