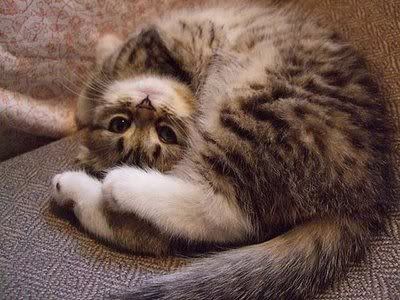 Do you know this? You are listening to a song in a foreign language and even you don't understand a single word you are so moved you can only but cry?
I got a new CD today from my roomie Wolfgang and it's sooo gorgeous.
All songs are in Spanish or Italian, languages I don't understand but it were these incredible voices (3 tenors and 1 baritone) making my heart beating faster...

The CD I'm talking about is called "The Promise" by Il Divo...

Amazing and very powerful. ..

If anyone's interested I would burn it for you, just let me know. It would be a pleasure to do it .

Good night, friends!
Sleep tight!