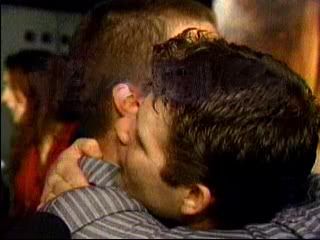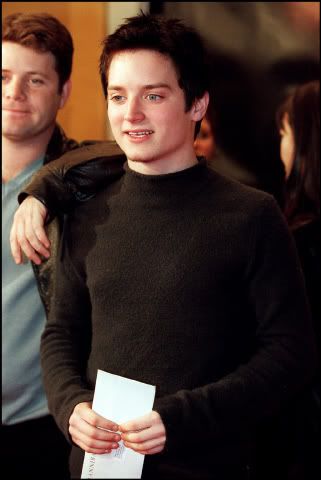 HAPPY BIRTHDAY MY DEAREST
rakshi
May this day be full of happiness, sunshine, moonlight and stars and Sean-Elijah-love!
I'm so glad to be your friend, it's a blessing. Your wishes are my wishes for you.
Stay as you are - stay simply YOU!

Lots of love and big tight birthday hugs,
Julchen

Title: Now
Pairing: S/E
Rating: PG



"Now"

How long do we know each other,

Sean?

For more than 10 years now.

We have changed

as everything has changed.

Today I read one of the letters

I got from you

many years ago.

I sat a while reminiscing
times we shared …



Do you remember the time,

Sean?

How close we were?

In mind and body?

When you have been my Sam?

It began with

simple, innocent appreciation

and respect for another.

And then …

a glance.

A glance

I'll never forget.

But you wanted ME to make a choice.

In the end you made it

for ME..

You told me –

You'd understand …

that it is beneath my dignity

to become

your part time lover.

Pretending we could be

"just good friends"

didn't work for me,

iIt would have been a lie,

to disguise the truth.

So you said "no".

Never regretted it –

I always did.

I still do.

There's a drummer inside my heart.

Every lonely night.

That little drummer keeps me going.

Today you gave me a call

out of the blue.

You didn't say much

besides

the words

"I miss you"

"I want you"

"I love you"

So few little words

come to

something big.

Something beautiful.

I knew

you loved me –

as I said –

it was your turn to make a choice

when the time is right –

now you made it, this time

just for YOU.

I realize that no word,
or sentence can fully capture
the essence of who you are.



Mine.

Yes, Sean -
I love you, too.