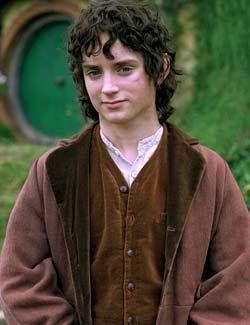 Happy belated birthday to you, my dear friend
not_alone</lj>

Thank you for taking us with you on this special journey,

Thank you for all the love and joy you're giving us.

Friends like you keeps us closer to Middle Earth,

Closer to this wonderful adventure.

I hope you had a wonderful day, full of love and joy and many people to kiss and to hug.

I'm glad to be one of them.

Love and kisses,

Julchen

This is for you, sweetheart:

Title: Memories
Pairing: Elijah
Rating: none



Memories

The near is almost over, time to relax, to get some rest –

Time for memories.

Memories.

Special ones.

Good ones.

Sad ones, too.

Photos.

The quintessence of memories…

Put in albums, boxes…

Treasures … all of them.

Books

The Trilogy.

Sweet moments of past days.

Almost 10 years ago I started

my magical journey.

A journey that changed my life …

and me.

Pictures of breathtaking landscapes,

pictures of co-workers…

dear friends

they've become all.

There was so much to discover,

there still is.

Some of my friends

unfortunately got lost …

out of focus.

Some of them are still very close.

I remember the first days then

when I took the first slow steps

toward Middle Earth.

Respectful as well as curious,

excited as well as careful.

Fascinated.

This hasn't changed.

Holding one of the pictures

that shows me

makes me happy

and sad.

Sometimes I wish I could go back…

to start anew…

Being Frodo again.

Though he never left me.

Middle Earth

can be everywhere –

No matter

where I am.

No matter

who I am.

It depends on me, on us

to keep it alive.

You just have to say "yes"

to wishes, dreams and fantasy.

For my part

I don't want it to end.

It's an encouraging thought

that so many people

said this magical word.

I said it, too.

Closing the books,

leaving the photo in it

like a bookmark…

I'm sure

the next time

I'll look at it –

it will tell me another story.

Another adventure.

I'm glad

That Frodo will always

be a part of me..

on the constant journey

of my life.

Those sweet memories

can't be taken away…

they will remain.

Forever.

.