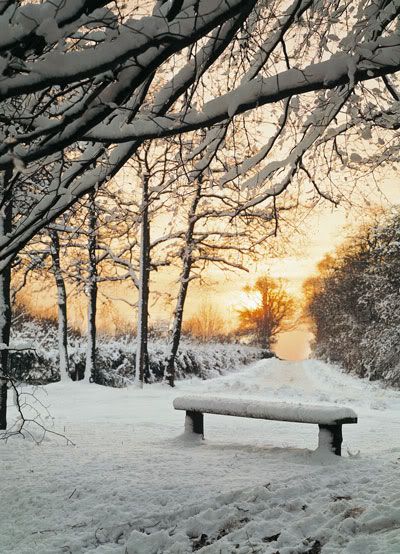 Happy Birthday my dear friend
aprilkat
Thank you for your friendship, for your always lovingly words and your kindness.
May this day be full of love and joy, sunshine and laughter, big tight hugs and many kisses.
I wish you all the very best, my dear.

Title: "Realization"
Pairing: Reader's choice
Rating: PG


Thunder rumbles in the distant mountains…
lightning rattles the tiles of my house…
snow falls upon snow, falls upon snow…
after a while thunder ebbs to silence…
snow becomes a gentle cushion…
Is there a whisper?
Is it a vision?
A dream?
No, it's much louder.
It's my heart pounding in my chest…
The wind gently murmurs through the blinds,
whispers with velvety softness against the windows…
Mother Nature is sleeping again…
You are sleeping, too.
Do you know how innocent you look when you sleep?
While watching you
I realize
it is nothing and everything new …
That it's you making me feel
alive…
So many times I wished to walk away
to hide in the darkest corner …


to forget about the yesterdays and tomorrows.
I was shut out of my own heart…
Never showing my true self…
Because I was insecure
what one could say… 
Did I care about it?
No.
And yes. 
Now … 
for the first time in my life 
I'm out of control
and I have no idea
what to do. 
I had learned not to trust.
Now - because of you -
I'm slowly tearing down the walls that 
I had built up
inside. 
I feel safe 
though all safety is lost…
Love is the strongest thing in the world…
Is it what I have hungered for?
Oh yes… 

Love flows 
continuously…
It isn't a dream …
walking with you in a land
I had long forgotten…
I almost never knew

…



Love and biggest hugs, 

Julchen