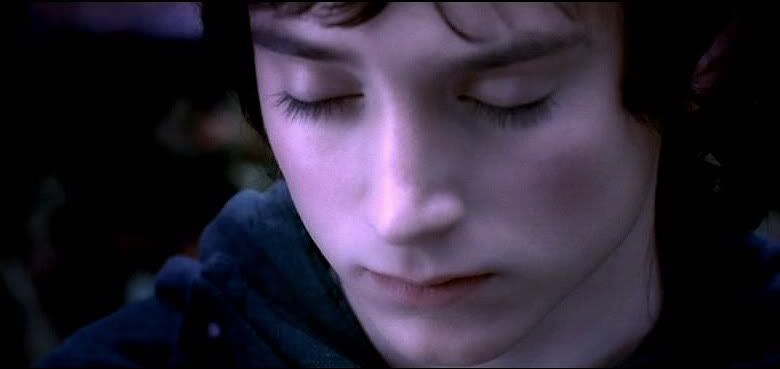 My dear friend
claudia603 gave me these 6 words:
crystal, pearly, crisp, elaborate, wistful, heart

So this is for you, sweetheart:

Title: "King"
Pairing: Aragorn/Frodo
Rating: PG



The Earth told me last night

what I feel –

what you feel…

Your eyes pearly pools …

reflecting the total sky.

The wistful frame is broken –

broken by hopes and faith.

The version of heaven

crystal clear as window glass …

The window to my soul

is opened

to let in crisp air …

A pretty little background

elaborated by you, little one.

The clouds of sorrow

that weight my heart …

gone.

You survived.

You're alive.

The torch now holds the flame of

my beating heart.

You are more king

than I ever will be.



Have a marvelous day, my friends. .