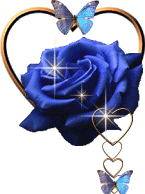 After a definitely too short night - I never was THAT tired - let's start the new day.
I'm feeling so damned good!
So this day can't be bad!!! YAY !

Waking up, having my first and only cup of coffee, playing with my cats I'll be too late at work but who cares :-)

Have a wonderful day, my friends.
Life would be half as beautiful without you!

And happy birthday to
primula_baggins
May this day be very special, my dear - as special as YOU are!
All the very best for you!

Love, Julchen

Title: words
Pairing: C/Z
Rating: PG



"Words"

A walk in the park …

It's always beautiful.

I didn't expect me

saying this … ever…

Sitting at a bench

an elderly woman sat down beside

me … she smiled,

looked at me and said

"you're thinking of your sweetheart…"

This made me smile …

Some little girls

caught my attention.

They were playing a word game.

One of the girl said a word –

her three princess friends

added words they were on their mind.

Sun – heat

Heat – ice-cream

Ice-cream – sweetness

Sweetness – honey

Honey – summer

Summer – warmth

Warmth – cold

Cold – night

Night – stars

Stars – moon

Moon – beauty

Beauty – rainbow

The lady repeated

"as I said – you're thinking of

Your love."

Yes…

All words the girls said is you, Casey.