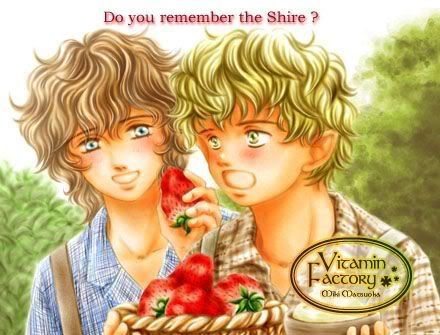 Our dear
melyanna_65 posted this picture in my comments ...
So strawberries won't let me go, LOL.
This is for you, dear Mara:

Title: strawberries II
Pairing: F/S
Rating: G



I like watching you

tasting strawberries …

strawberry juice trailing down your lips…

lips tasting a sweetness

that will be mixed

with dust, summer and sun …

I like to be here with this

basket full of strawberries in

the strawberry field, Sam…

But I like your sticky strawberry kisses

Much much more.