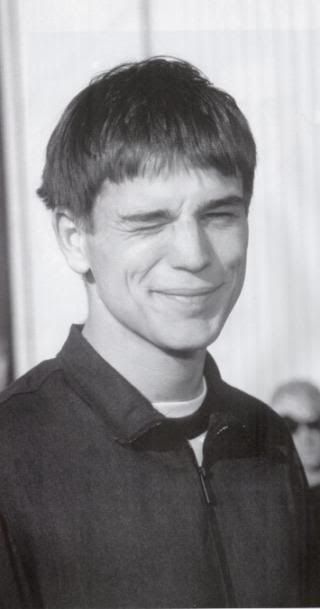 I'm a bit early but I'll be here very late tonight.
So better now than too late.

She's one of the most lovingly friends I know, caring and loving.
Thank you for brightening my days, sunshine.
I feel very blessed to know you!

HAPPY BIRTHDAY my dear
slipperieslope

I wish you all the very best, may all your dreams come true.
Have a great day with love and joy, happiness and zillions of smiles.

Title: Strength
Pairing: C/Z
Rating: G



His face looks so serene and inviting.

I use that precious little time

to let my eyes drink him in.

Its this special feeling of pleasure
as his arms wrap around me
whispering tender words of love.

Few weeks ago I only knew him from the distance,

he didn't pay me any attention -

yet I felt "drawn" to him…

then -

everything changed…

He's strange

kind of crazy.

Ordinary?

No.

He's tougher than he knows.

He seems to be reckless -

yet he never is.

I know exactly what I want…

he knows exactly what

he doesn't want.

He's very clever …

hiding it under a blanket

of weirdness…

it seems.

He's always on the run –

even when he walks slowly.

But he isn't afraid of anything…

people think.

God job.

He could be an actor

per excellence…

Today I saw him

like no one did before.

So young

So hurt

So lonely.

Dark inner depression are always driving him

to extremes of self-harming.

All I did was

to shake his hands

wishing him a "Happy Birthday".

I wish you could have seen your eyes.

I wish you'd have had the courage

to do something … crazy…

You said

nothing…

I listened…

and I heard

everything.

Do you know your name

means "Strength" ?

To gain strength

even you need

someone.
Kiss me and you'll see stars, 
love me and I'll give them to you.
Love allows us to be heroes,
love allows
even me
to be
your hero, Zeke.
Lots of love and biiiiggest birthday hugs,
Julchen