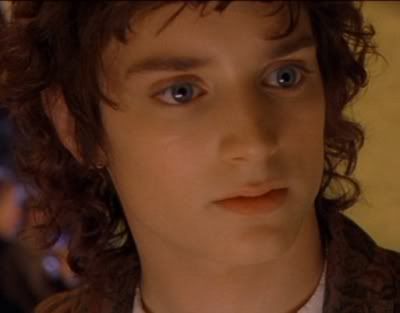 Happy birthday my dear
frodos_mum</lj>
May this day and the coming year be full of love and happiness, sunshine and joy!

Lots of love and big tight birthday hugs,
Julchen

Title: Mother
Pairing: Frodo
Rating: PG



Nothing can match the melody of my mother's voice.

I still remember her so clearly

after all this years.

When she sang to me when I was a little child ...

when she told me a little fairy tale...

the way she laughed happily together

with me and my father.

Sometimes I can't even see

her picture in my mind anymore…

But there are still her words …

Words I'll never forget …

Words she said to me before she left :

"Take care, little Frodo.

Don't you ever forget

I love you for what you are

and for what you will be.

Because you are very special, my little one.

And I'll love your deeper than ever, my child."

Thinking about her last words …

I feel breathless …

angry…

sad …

and glad somehow because

there will forever be her smile

and her grace …

her love for me.

I love you mother,

more than words can say.

You held my hands for a short time

but you'll hold my heart forever.